In-house Counsel is a useful solution for most companies nowadays. Not only does it minimize costs in setting up and managing human resources, but also provides many other benefits. In this Article, CNC outlines the benefits of In-house Counsel Service.
Always ready, anytime, anywhere.
One benefit of having In-house Counsel is the availability of an experienced team of lawyers practicing in many areas of law to provide Legal Services at any time and for any matter regarding a company's business operations. In Vietnam, changes in the Business Environment require the availability of Legal provisions to suit the social situation. Avoiding violations or omissions in business operations is challenging and enterprises may become involved in a dispute with clients resulting from a lack of clarity in agreements or omissions in the negotiation process and/or drafting of contracts.
Succinctly, In-house Counsel Service is not only time and cost effective for the enterprises, but also helps companies effectively manage their operations, limits risks, and promptly resolves problems that evolve.
Working with an experienced legal team
Dynamically experienced lawyers working within the capacity of their knowledge, skills and expertise is the most important factor that all companies should consider when seeking in-house counsel.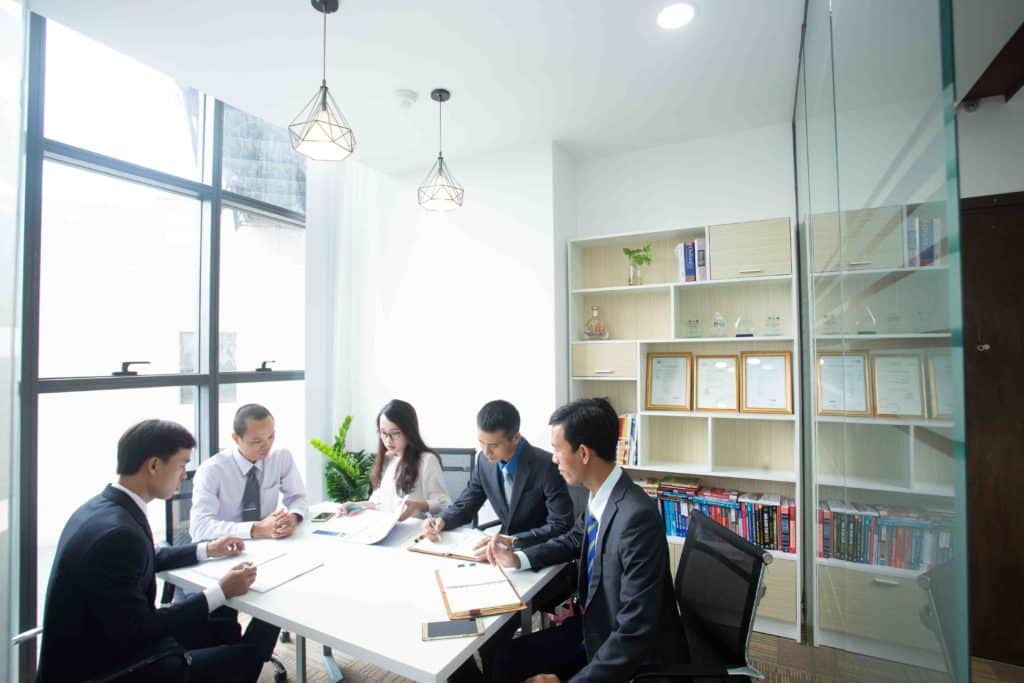 CNC provides In-house Counsel Services on:
Within the aforementioned fields, CNC ensures stable and reputable business operations as well as the brand name of the enterprise.
Independent advice helps clients form an objective view on potential and actual legal issues
Independent management, finance, and the objectivity of the provision of In-house Counsel Services promotes clients broader and comprehensive perspectives of potential/actual problems without bias. Once the overall picture is realized, legal advice, that ensures the benefits and rights of both Parties, along with feasible solutions for those problems is presented.
Flexibility to tailor the Services to Client's needs
Clients may choose the Scope of In-house Counsel Services depending on the scale and structure of their Enterprise, and essential concerns, by:
For new enterprises – small and medium-sized – CNC complies within laws and regulations of Vietnam, explains legal provisions related to business activities, and provides tax and labor advice, to ensure convenient business operations and the reputation of the enterprise.
In addition to the review of contracts/agreements, CNC provides – depending on the needs of the clients – full service or ala carte services for large-scale companies. In the process of cooperation, the client may adjust services according their needs and business activities. Specifically, what In-house Counsel will do – in detail – CNC will present in future article.
CONTACT
If you have any questions concerning the matter above, please do not hesitate to contact us at:
Nguyen Thi Kim Ngan | Senior Associate
T: (+84-28) 6276 9900
Tran Duc Tri | Associate
T: (+84-28) 6276 9900
Disclaimers:
This newsletter has been prepared or used for the purpose of introducing or updating customers about issues and/or the development of legal positions in Vietnam. The information presented in this newsletter does not constitute advice of any kind and are subject to change without notice.